Welcome to Hoch Haus Bed and Breakfast!


Experience gracious turn-of-the-century living in the heart of the the Village of New Glarus, America's "Little Switzerland".

Because Hoch Haus has been lovingly cared for by its resident families since it was built in 1910, the original oak woodwork and floors gleam; the leaded, cut glass windows play little dancing rainbows in the reception room.

Furnished with the owner's family antiques, Hoch Haus surrounds you with a quietly elegant atmosphere, within walking distance of the tastes and treasures of the Village.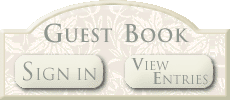 Breakfast is a Swiss/German buffet, served at your convenience, with fresh local breads, cheeses and meats, fruit or juice, yogurt, eggs, muesli, and cereal.  Of course, coffee, tea, and milk are available.  

Special diets can be accommodated with a week's notice. 

Hoch Haus is open from May through October, providing guests with:

* air-conditioned comfort

* one half block from the town park and swimming pool; 

* one block from Sugar River Recreational trail and charming downtown

* Bicycle storage in the basement 

* Smoking in designated area only

* Off street parking

Touring information planned for your interests on request.  10 days advance notice, please.